MLS, Street Artists and Digital Competition…A Growing Way To Engage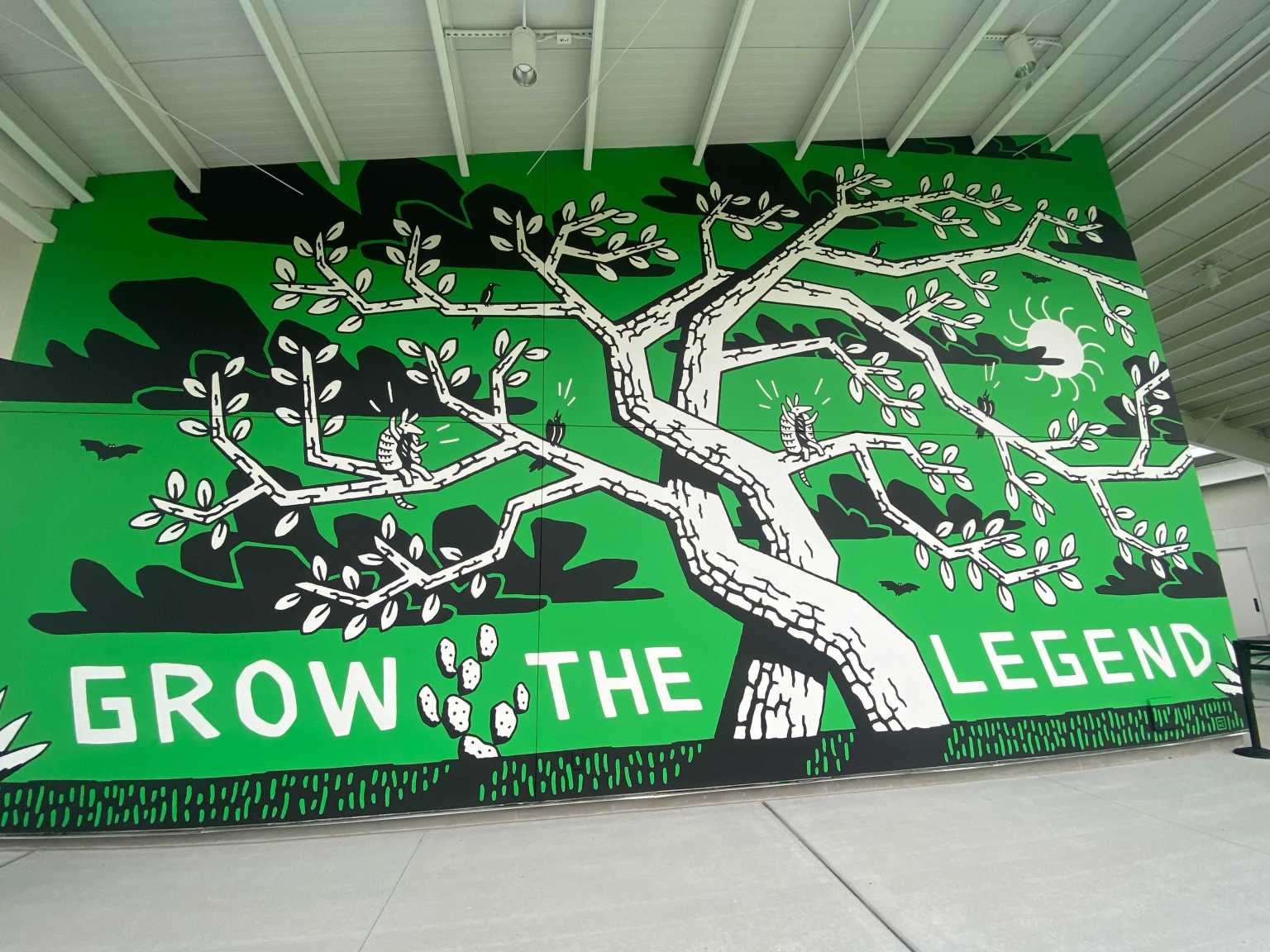 Art and sport are a great mix of self expression, and the symbiotic relationship between the two, tied to the collectable market, continues to grow. We have seen how Topps has re-envisioned classic cards with the use of street artists, how sneakers have become a form of storytelling for athletes more than ever, and how murals in cities around the world and amplify and glorify fandom more and more.
The latest combo goes a step further, riffing off music competitions like those that Verzuz have taken to such digital heights. It involves a competition between street artists tied to clubs.
Major League Soccer launched an (NFT) art collection where fans and bidders tune-in to bitski.com/MLSxSecretWalls to watch a collection of artists representing each club battle for 60 minutes to create unique limited-edition artwork. Sourced by leading underground art battle experts Secret Walls, this program sees Mighty Short (Portland Timbers), Aaron Kai (LA Galaxy), Kyler Martz (Seattle Sounders) and Paper Frank (Atlanta United) come together to build soccer inspired art.
The four custom pieces, one representing each club market will reflect the creative sensibility of each artist and are available for auction for 48 hours on Bitski. The digital ownership of the art pieces will go to the highest bidder. Supporting the battle will be complimentary audience experiences across Clubhouse, while a portion of the proceeds will be used to offset carbon emissions, making the collaboration completely carbon neutral.
MLS gave fans a chance to purchase limited edition match-up poster NFT's. During the 90 minutes of the weekend's two featured matches, MLS will open up a window to purchase an unlimited supply of the virtual match-up poster NFT's. These digital pieces have been custom created by the four artists to commemorate the weekend's games and provide an opportunity for soccer and art fans to own a piece of MLS meets street art history.
The Timbers and other select clubs have used street art as part of their club ethos for years, and Austin is following along that path.
Austin FC has really embraced the Bohemian culture of the city with everything that they are doing on the marketing side. The club is teaming up with local artists to paint a collection of murals, including a signature piece that will take pride of place at Q2 Stadium. It will be a rotating mural – with different artists starting with a blank slate every few months. In addition to the murals, the ATXFC artist initiative will also see local artists creating unique matchday posters to mark every Austin FC home match at Q2 Stadium.
The stadium also has a mural reading "listos" and "let's go" painted by Tara Johnston, while a large mural depicting a tree and Austin FC's colors of green and black, created by Will Hatch Crosby, stands at the club's St. David's Performance Center.
As part of the initiative, the club will donate roundup contributions from the Verde Store to Creative Action, an arts-based youth development organization, while artists will work with and mentor students from the program.
What's different in the latest piece of storytelling is creating community around the best in each city and doing a live competition for fans to engage with. The emotion of street artists, and their immediate ability to take thought and transform it to a canvas remains a marvel, and one that fans can now embrace and compete in, regardless of the results on the pitch. A smart first mover position for MLS with its clubs, lets see who else gets on board.
Sports Marketing & PR Roundup May 29, 2021 at 08:30PM admin
Tagged with: Sports Marketing & PR Roundup